Johan Anker
1871 - 1940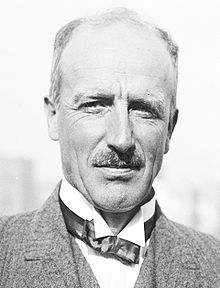 Norwegian yacht designer and sailor. A competitor in olympic sailing events of 1908, 1912, and 1928, as well as number of other world championship regattas.
1905 he bought in to a small boat building yard which became Anker & Jensen.
At this time the International Rule was in it's heyday and Anker had great success with his 6, 8 and 12 meter racing designs.
He steered his 6 meter design 'Norna' with King Olav to win Gold medal at the 1928 Olympics.
Ankers most enduring achievement was the design of the DRAGON.
The DRAGON, an olympic class for a number of years, is sailed and raced around the world to this day.
After World War II, Anker's sons waived the royalty for this design to English builders as a token of appreciation to that nations support of Norway in it's darkest hour.
Sailboats Designed By Johan Anker
1 Sailboats / Per Page: 25 / Page: 1
| MODEL | LOA | FIRST BUILT | FAVORITE | COMPARE |
| --- | --- | --- | --- | --- |
| DRAGON (INT) | 29.17 ft / 8.89 m | 1928 | | |