Lock Crowther
1940 - 1993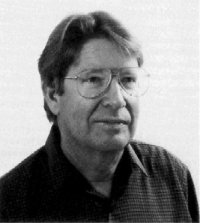 Famed muli-hull designer of Australia. Among his most notable designs were the Bucaneer & Kraken series trimarans, Spindrift 45 & Catana 40 cats, as well as a great number of other cruising, racing, charter/commercial and power cats and tris.
Lock Crowther built his first boat, a trimaran called BUNYIP, in 1959 while still a teenager. The following year he raced in the Easter regatta at Paynesville, Victoria, Australia, beating 300 boats to the finish. The success of his boat inspired several of his friends to build similar boats and thus Lock Crowther's design career started, though he did not expect to make a living out of it, and studied electrical engineering. In the early 1960s, when there were only a handful of people designing multihulls, Lock Crowther was involved in this international scene and also a member of the Amateur Yacht Research Society.

BUNYIP was followed by the Kraken 25 design, which somewhat widened Crowther's recognition. His reputation was established internationally in 1966, when his first offshore racing trimaran BRANDERSNACH won the Sydney to Hobart multihull race. Even more notice was taken in 1969, when a Kraken 40 won the New York to Bermuda race with him aboard.

During Lock Crowther's career, more than 2500 of his designs were built. He started out with racing boats, where most of his new ideas were developed, though he was successful drawing cruising and commercial craft as well. Among his outstanding designs was the trimaran SPIRIT OF AMERICA, which was an early user of GRP-foam sandwich construction and had innovative composite beams with uni-directional fibres and turned-down ends. Lock Crowther also developed the use of 'bulbous bows' as a measure to reduce pitching, and hence increase speed when sailing upwind in a swell.

Sailboats Designed By Lock Crowther
19 Sailboats / Per Page: 25 / Page: 1