J.R. (Rod) Macalpine-Downie
1934 - 1986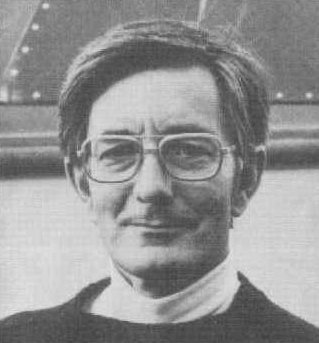 by Dick Gibbs, his design partner (beginning in 1964).
(from Buccaneer website)

J.R. (Rod) Macalpine-Downie
Born, Appin, Argyll, Scotland.
His father, a specialist in hypervelocity artillery shells was also an offshore sailor.
Rod attended Eton where he majored in Biology and won the King's Scholar Award. He considered a career as a concert violinist.
While chicken farming in Scotland in 1961, he saw a Shearwater Cat and although he never designed a boat, concluded he could do a better job. The first boat was Thai MK4 which won all six races of the 1962 European, One of a Kind' regatta. He followed that with the winning of the first International Catamaran Challenge in 1963, and had seven more consecutive wins.
He was the first developer of the 'UNA' rig and wing masts. A series of 'Crossbow' designs won 5 consecutive competitions. Players Fastest sailboat, Trophies at a top official speed of 41 knots, the last of which sailed in 1984, unofficially at 60+ knots. At the time of his death, a new crossbow was underway, which he believed was capable of 70+ knots.
The partnership with Dick Gibbs in 1964, sealed with a handshake, put 80 boats in to commercial production, resulting in 15,000+ boats. Of all his designs, it is probably the BUCCANEER that ended up being the most popular and commercially successful.
Sailboats Designed By J.R. (Rod) Macalpine-Downie
30 Sailboats / Per Page: 25 / Page: 1