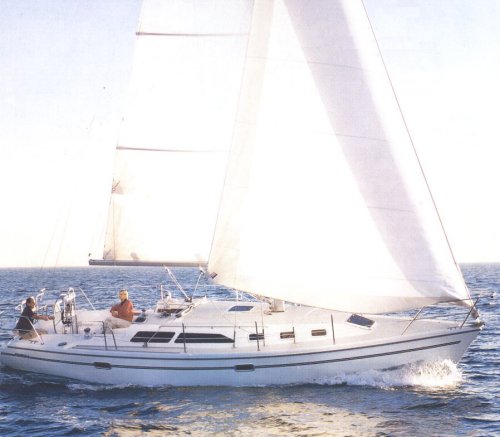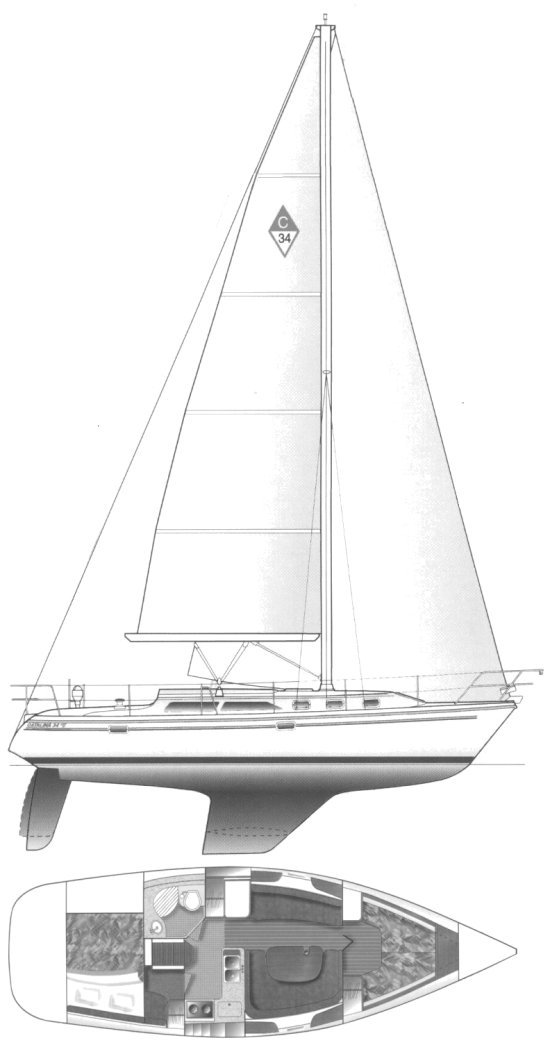 Sailboat Specifications
Hull Type:
Fin w/spade rudder
Rigging Type:
Masthead Sloop
LOA:
34.50 ft
LWL:
29.83 ft
Beam:
11.75 ft
S.A. (reported):
528.00 ft2
Displacement:
11,950 lb
Ballast:
5,000 lb
S.A./Disp.:
16.22
Bal./Disp.:
41.84
Disp./Len.:
200.98
First Built:
1996
Last Built:
1999
Builder:
Catalina Yachts (USA)
Auxiliary Power/Tanks
(orig. equip.)
Make:
Universal
Model:
M35
Capsize Screening Formula:
2.06
S.A. Fore:
297.00 ft2
S.A. Main:
231.00 ft2
S.A. Total (100% Fore + Main Triangles)
528.00 ft2
S.A./Disp. (calc.):
16.22
Est. Forestay Len.:
46.02 ft
Sailboat Links
Notes
CATALINA MII has a redesigned hull with a wider deck aft but the SAME as the earlier version at the waterline to allow one design racing.All boats have a deck stepped mast with compression post.Seats on the stern pulpit. New head mold for better drainage and easier cleanup. Revised deck mold, elimination of dorade vents, lower traveler, revised companionway hatch and slides, elimination of virtually all topside teak, relocation of engine control panel to steering pedestal, fixed cockpit table (option?), new interior cabinetry with louvered teak fronts in lieu of sliding black Plexiglas, addition of hanging locker in aft cabin, revised galley counter with trash bin and elimination of fold-up counter extension, rubber flooring in galley area, revised and relocated electrical panel.