ENSIGN (PEARSON)
Save to Favorites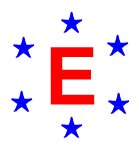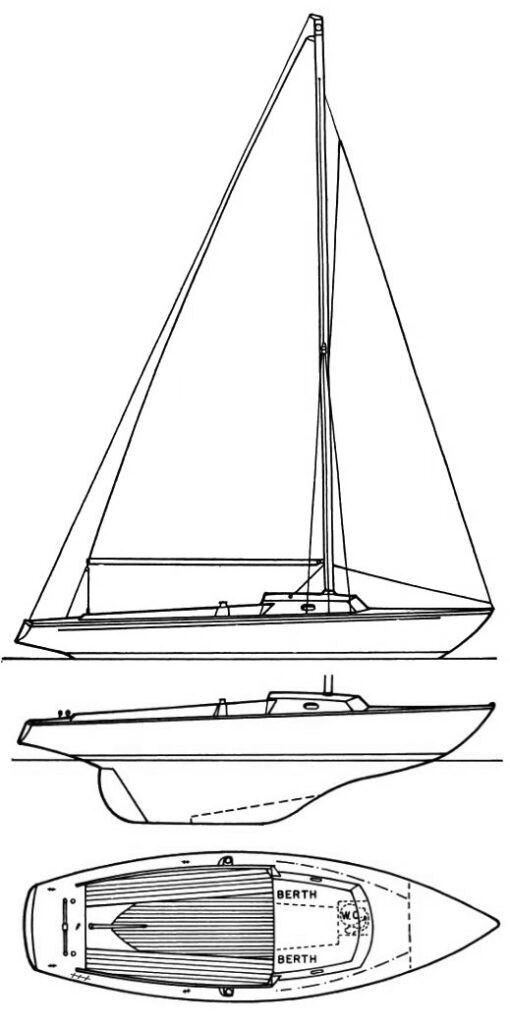 | | |
| --- | --- |
| Hull Type: | Full Keel |
| Rigging Type: | Fractional Sloop |
| LOA: | 22.50 ft / 6.86 m |
| LWL: | 16.75 ft / 5.11 m |
| S.A. (reported): | 235.00 ft² / 21.83 m² |
| Beam: | 7.00 ft / 2.13 m |
| Displacement: | 3,000.00 lb / 1,361 kg |
| Ballast: | 1,200.00 lb / 544 kg |
| Max Draft: | 3.00 ft / 0.91 m |
| Construction: | FG |
| First Built: | 1962 |
| Last Built: | 1982 |
| # Built: | 1776 |
| Builder: | Pearson Yachts (USA) |
| Designer: | Carl Alberg |
Accomodations
| | |
| --- | --- |
| Headroom: | 3.83 ft / 1.17 m |
| | |
| --- | --- |
| S.A. / Displ.: | 18.12 |
| Bal. / Displ.: | 40.00 |
| Disp: / Len: | 284.99 |
| Comfort Ratio: | 18.78 |
| Capsize Screening Formula: | 1.94 |
| S#: | 1.95 |
| Hull Speed: | 5.48 kn |
| Pounds/Inch Immersion: | 418.95 pounds/inch |
Rig and Sail Particulars
HELP
| | |
| --- | --- |
| I: | 25.00 ft / 7.62 m |
| J: | 7.50 ft / 2.29 m |
| P: | 25.42 ft / 7.75 m |
| E: | 11.08 ft / 3.38 m |
| S.A. Fore: | 93.75 ft² / 8.71 m² |
| S.A. Main: | 140.83 ft² / 13.08 m² |
| S.A. Total (100% Fore + Main Triangles): | 234.58 ft² / 21.79 m² |
| S.A./Displ. (calc.): | 18.09 |
| Est. Forestay Length: | 26.10 ft / 7.96 m |
Notes
In 1959 Carl Alberg was commissioned by Pearson Yachts to design a 22-foot cruiser suitable for racing in the Midget Ocean Racing Club (MORC). This was the ELECTRA, which had a masthead rig, a small, self-bailing cockpit, and a cabin with galley space, head and bunks. About 350 ELECTRAS were built over the next six years.

Pearson dealers surmised that prospective Electra buyers might prefer the boat with a larger cockpit and smaller cabin. They passed the information along to Pearson, who subsequently asked Alberg to design a day sailor, suitable for one-design racing, based on the ELECTRA hull.

Other changes made included moving the mast six inches s forward, increasing the area of the mainsail, and reducing the height of the fore triangle.

The ELECTRA DAY SAILOR, as it was first called, was an instant success: 219 were sold in the first year (1962). At this time, the first class racing was organized (Fleet #l, out of Larchmont, New York).

The next year saw 213 more boats built and nine more fleets formed - in Houston, Texas; Hingham, Massachusetts; Providence, Rhode Island; Huntington and Port Washington, New York, Miami, Florida; Gibson Island, Maryland; and Falmouth, Maine.
The last known builder (2003) was Ensign Spars Inc. of Dunedin, FL (USA).