RHODES 19 CB
Save to Favorites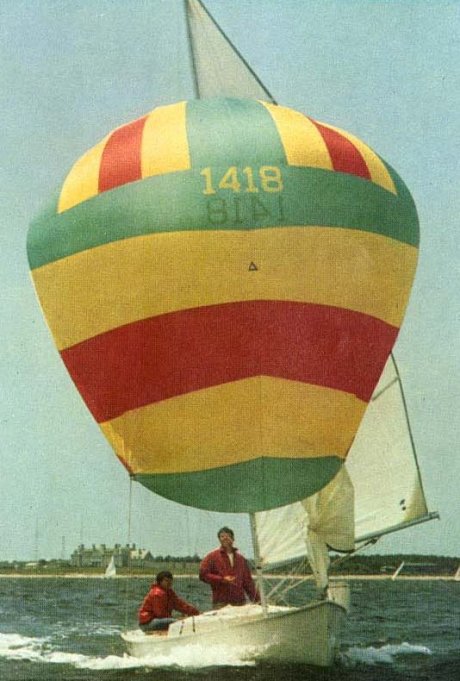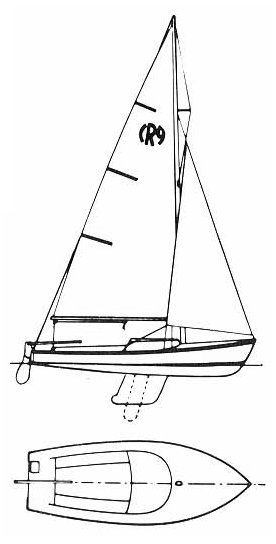 | | |
| --- | --- |
| Hull Type: | Centerboard Dinghy |
| Rigging Type: | Fractional Sloop |
| LOA: | 19.17 ft / 5.84 m |
| LWL: | 17.75 ft / 5.41 m |
| S.A. (reported): | 175.00 ft² / 16.26 m² |
| Beam: | 7.00 ft / 2.13 m |
| Displacement: | 1,030.00 lb / 467 kg |
| Ballast: | 165.00 lb / 75 kg |
| Max Draft: | 4.92 ft / 1.50 m |
| Min Draft: | 0.83 ft / 0.25 m |
| Construction: | FG |
| Ballast Type: | Iron |
| First Built: | 1959 |
| # Built: | 3200 |
| Builder: | Stuart Marine; O'Day (USA) |
| Designer: | Philip Rhodes |
| | |
| --- | --- |
| S.A. / Displ.: | 27.50 |
| Bal. / Displ.: | 16.02 |
| Disp: / Len: | 82.22 |
| Comfort Ratio: | 6.55 |
| Capsize Screening Formula: | 2.78 |
| S#: | 6.14 |
| Hull Speed: | 5.65 kn |
| Pounds/Inch Immersion: | 443.96 pounds/inch |
Rig and Sail Particulars
HELP
| | |
| --- | --- |
| I: | 15.00 ft / 4.57 m |
| J: | 6.50 ft / 1.98 m |
| P: | 24.00 ft / 7.32 m |
| E: | 9.88 ft / 3.01 m |
| S.A. Fore: | 48.75 ft² / 4.53 m² |
| S.A. Main: | 118.56 ft² / 11.01 m² |
| S.A. Total (100% Fore + Main Triangles): | 167.31 ft² / 15.54 m² |
| S.A./Displ. (calc.): | 26.30 |
| Est. Forestay Length: | 16.35 ft / 4.98 m |
| Mast Height from DWL: | 27.83 ft / 8.48 m |
Notes
Both the RHODES MARINER and the R-19 derived from the HURRICANE, built of molded plywood and sailed around the Chesapeake/LIS area (USA) during the late 1940s. A centerboard RHODES 19 is still available but only the fin keel version is permitted for class one-design racing.
Ballast above is CB weight.
Specs from older O'Day models. Current builder Stuart Marine reports the centerboard is FG weighing 70 lbs.