SAILHORSE
Save to Favorites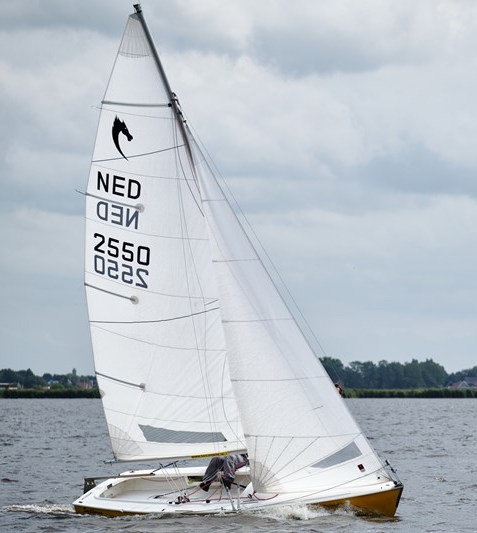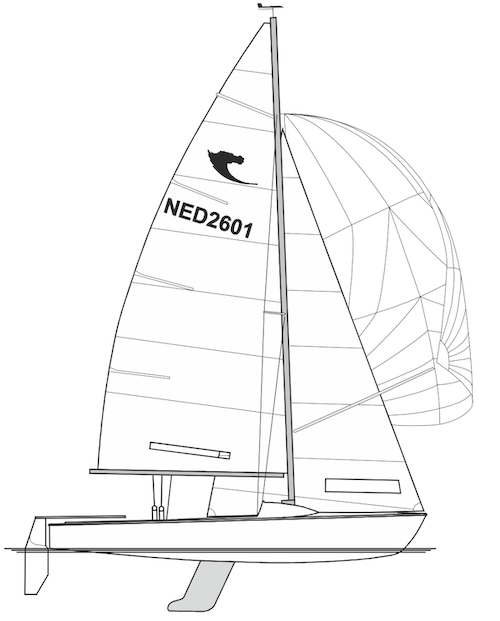 | | |
| --- | --- |
| Hull Type: | Lifting keel w/bulb, trans. hung rudder |
| Rigging Type: | Fractional Sloop |
| LOA: | 19.62 ft / 5.98 m |
| S.A. (reported): | 227.12 ft² / 21.10 m² |
| Beam: | 6.56 ft / 2.00 m |
| Displacement: | 1,080.00 lb / 490 kg |
| Ballast: | 408.00 lb / 185 kg |
| Max Draft: | 2.95 ft / 0.90 m |
| Min Draft: | 1.15 ft / 0.35 m |
| Construction: | FG |
| First Built: | 1970 |
| # Built: | 2600 |
| Builder: | Various builders. See notes below. |
| Designer: | Tom Manders |
| | |
| --- | --- |
| S.A. / Displ.: | 34.59 |
| Bal. / Displ.: | 37.78 |
| Capsize Screening Formula: | 2.56 |
Rig and Sail Particulars
HELP
| | |
| --- | --- |
| Mast Height from DWL: | 27.23 ft / 8.30 m |
Notes
Originally called the Seahorse, the named was changed in 1973 (hull #1000) to Sailhorse due to copyright issues.

Sail Area:
Main: 13.9 m²
Jib: 7.2 m²
Genoa: 10.8 m²
Spinnaker: 25.0 m²

The following is a list of builders and characteristics and from which construction number they built.
1970-1972: No. 1 to 349, Watersportcentrum De Woudfennen: manual
winch in front of the keel, keel more forward, not allowed to participate in competitions.
1973-1974: No. 350 t/m 998, Seahorse Jachtbouwmaatschappij:
handlay-up, thin rubber edge, keel spindle introduction, keel at current location.
1974-1975: No. 1001 to 1450, Sailhorse Yacht building company:
Bayer Depot system (foam), thick rubber edge keeps outer and inner mold together, thin outer skin (single mat plus gel coat).
1975-1977: No. 1450 to 2348, Cather Friesland:
Handlay-up (foam), thick bumper
1980-1989: Nr. 2349 t/m 2414, Jachtwerf Vlieger:
No foam but air boxes, no more rubber bumper
1990-2012: No. 2500 to 2595, Shipyard Gebr. De Kloet, hull built by Polybouw, Texel.
2012-present: No. 2600 and higher, Sailhorseshop / Baltic Windsport, hull built by Polybouw, Texel according to SSC specifications.
New inner and cover mould.