STUART KNOCKABOUT
Save to Favorites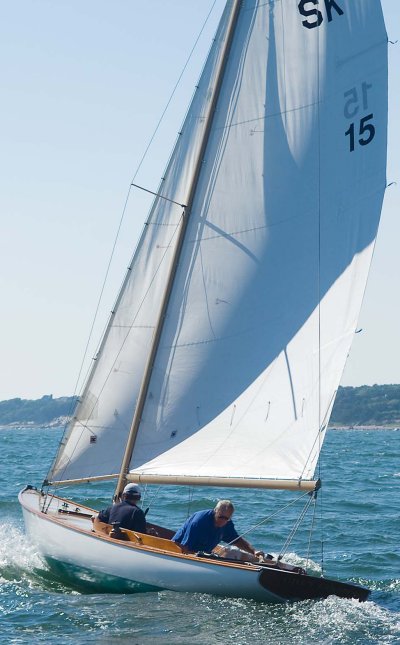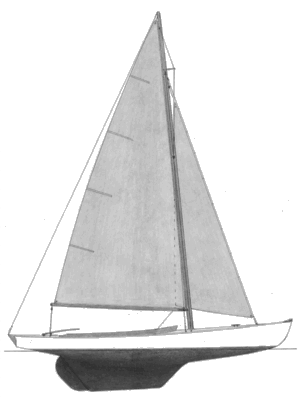 | | |
| --- | --- |
| Hull Type: | Keel/Cbrd. |
| Rigging Type: | Fractional Sloop |
| LOA: | 28.00 ft / 8.53 m |
| LWL: | 22.83 ft / 6.96 m |
| S.A. (reported): | 291.00 ft² / 27.03 m² |
| Beam: | 6.92 ft / 2.11 m |
| Displacement: | 4,000.00 lb / 1,814 kg |
| Ballast: | 2,400.00 lb / 1,089 kg |
| Max Draft: | 5.50 ft / 1.68 m |
| Min Draft: | 2.75 ft / 0.84 m |
| Construction: | Wood or FG |
| Ballast Type: | Lead |
| First Built: | 1932 |
| # Built: | 81 |
| Builder: | E&D |
| Designer: | L. Francis Herreshoff/Bill Harding |
| | |
| --- | --- |
| S.A. / Displ.: | 18.53 |
| Bal. / Displ.: | 60.00 |
| Disp: / Len: | 150.07 |
| Comfort Ratio: | 19.26 |
| Capsize Screening Formula: | 1.75 |
| S#: | 3.58 |
| Hull Speed: | 6.40 kn |
| Pounds/Inch Immersion: | 564.49 pounds/inch |
Rig and Sail Particulars
HELP
| | |
| --- | --- |
| I: | 24.00 ft / 7.32 m |
| J: | 8.75 ft / 2.67 m |
| P: | 28.60 ft / 8.72 m |
| E: | 13.00 ft / 3.96 m |
| S.A. Fore: | 105.00 ft² / 9.75 m² |
| S.A. Main: | 185.90 ft² / 17.27 m² |
| S.A. Total (100% Fore + Main Triangles): | 290.90 ft² / 27.03 m² |
| S.A./Displ. (calc.): | 18.52 |
| Est. Forestay Length: | 25.55 ft / 7.79 m |
Notes
Based on a single boat designed and built by Herresoff, for Mr. Willoughby Stuart in 1932. (Herreshoff design #53).
Series production didn't began until 1989.
Adapted for fiberglass construction by Bill Harding.
Originally molded by Edey & Duff and finished by Ballentines's Boat Shop. With the closing of Edey & Duff in 2010, Steve Ballentine and his daughter Amy Ballentine Stevens bought the molds and rights to continue building and marketing the Stuart Knockabout. Stuart Knockabout LLC is located at Ballentine's Boat Shop where final construction, finish and sales take place.
Thanks to 'Hal' for providing corrected information.