Ian Anderson
1935 - 2013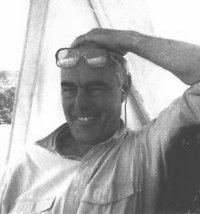 Well known English designer.
Apprenticed with designer/builder Fred Parker, and later worked for a number of other firms including Camper & Nicholson.
In addition to a significant number of successful racing and cruising designs he is best known for his work for Hurley Marine. Of these, the HURLEY 22 was the most successful with more than 1200 sold.
Sailboats Designed By Ian Anderson
22 Sailboats / Per Page: 25 / Page: 1