Matti Pulli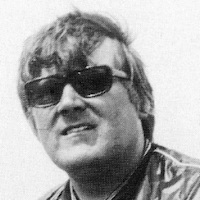 From https://mpveneet.wordpress.com/:

Matti "Masi" Pulli designed a number of different boat models, which are named after his
initials as MP boats (the model also includes the length in feet).

Designed specifically for the needs of a Finnish sailor, most of Pulli's designs were manufactured in small series.
Most of the boats were made of wood veneer by cross-lamination. Pulli boats are also made of reinforced plastic, and many woods also have a reinforced plastic cover.

Although boat design was a hobby for Pulli, he designed over 50 models. Most of which are still sailing today.

Matti Pulli was in the Hollming dock, which was founded by his grandfather Kaarlo Pulli. Pulli also contributed to Hollming's ownership of Baltic Yachts in 1977-1991.
Sailboats Designed By Matti Pulli