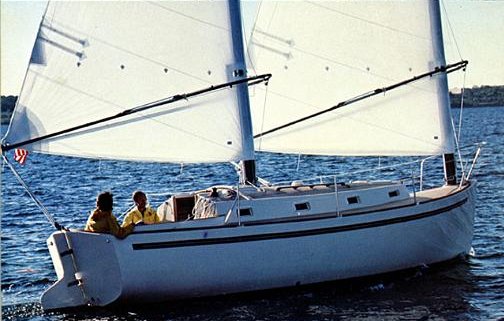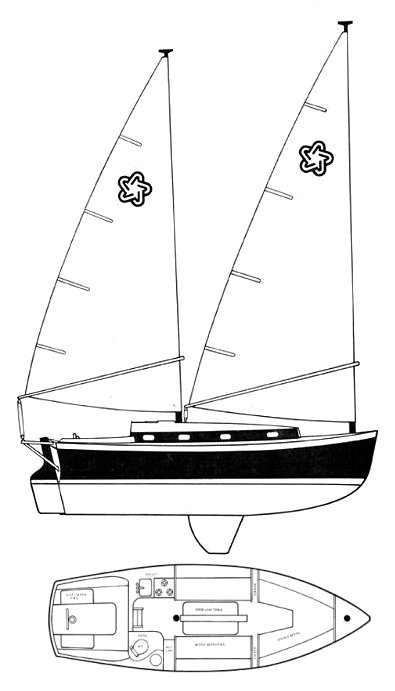 Sailboat Specifications
Hull Type:
Keel/Cbrd.
Rigging Type:
Cat Ketch (unstayed)
LOA:
28.33 ft / 8.63 m
LWL:
25.75 ft / 7.85 m
Beam:
9.33 ft / 2.84 m
S.A. (reported):
395.00 ft2 / 36.70 m2
Draft (max):
5.33 ft / 1.62 m
Draft (min):
2.50 ft / 0.76 m
Displacement:
7,000 lb / 3,175 kg
S.A./Disp.:
17.33
Disp./Len.:
183.03
Construction:
FG
Ballast Type:
Lead
Builder:
Tillotson Pearson Inc, (USA)
Designer:
Gary Hoyt/Jay Paris
Auxiliary Power/Tanks
(orig. equip.)
Capsize Screening Formula:
1.95

Accommodations
Notes
When introduced the FREEDOM 28 CAT KETCH featured free-standing carbon spars, wrap-around sails with wishbone type booms, (as shown here: The sleeved sails and wishbones were later abandoned for a more conventional sail attachment arrangement and standard booms.(A similar scenario took place with the FREEDOM 33.)A similar model was built under license and sold in the UK (from a number of different yards) as the FREEDOM 30.Thanks to 'vellofello' for providing additional information about the English version.