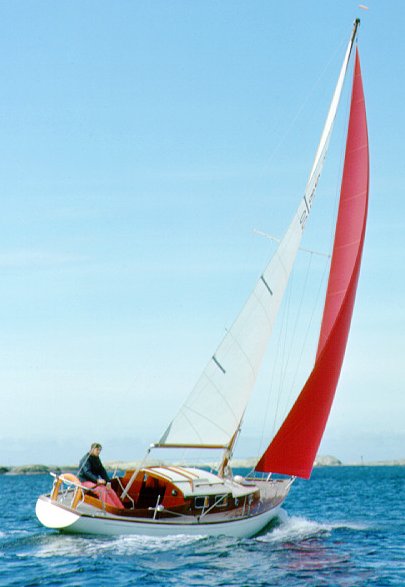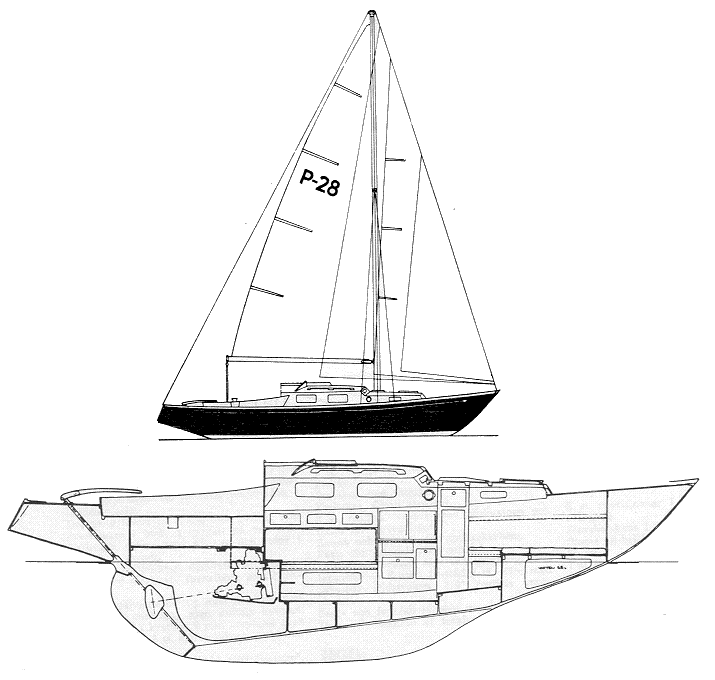 Sailboat Specifications
Hull Type:
Fin Keel
Rigging Type:
Masthead Sloop
LOA:
28.25 ft / 8.61 m
LWL:
21.00 ft / 6.40 m
Beam:
7.75 ft / 2.36 m
S.A. (reported):
371.00 ft2 / 34.47 m2
Draft (max):
4.17 ft / 1.27 m
Displacement:
6,835 lb / 3,100 kg
S.A./Disp.:
16.53
Disp./Len.:
329.48
First Built:
1955
Last Built:
1973
# Built:
536
Builder:
Hallberg-Rassy (SWE)
Auxiliary Power/Tanks
(orig. equip.)
Capsize Screening Formula:
1.64

Accommodations
Notes
The P 28 has been built in many different versions. In the beginning all hulls and superstructures were built in mahogany and had a fractional rig. At the end of the 50s a masthead rig replaced the fractional rig and the design of the main window was improved to two individual windows. As early as 1963 a GRP hull was introduced. At the same time the hull was made a bit wider.In 1972 the transom was developed adding on her length from 8.61 m / 28'' 3'''' to 9.04 m / 29'' 8''''. After 1972 the deck was covered with teak as a standard and the toerail was made in teak in stead of mahogany. After Hull #500, boats were fitted with a Volvo Penta diesel. The biggest markets for the P-28 were the USA and Sweden.