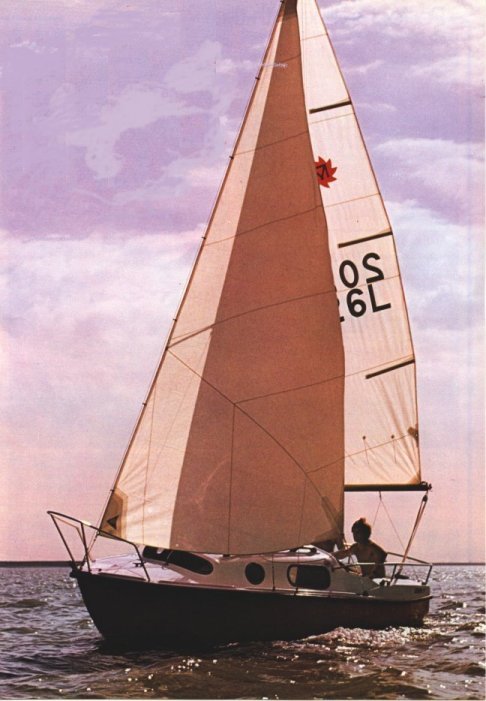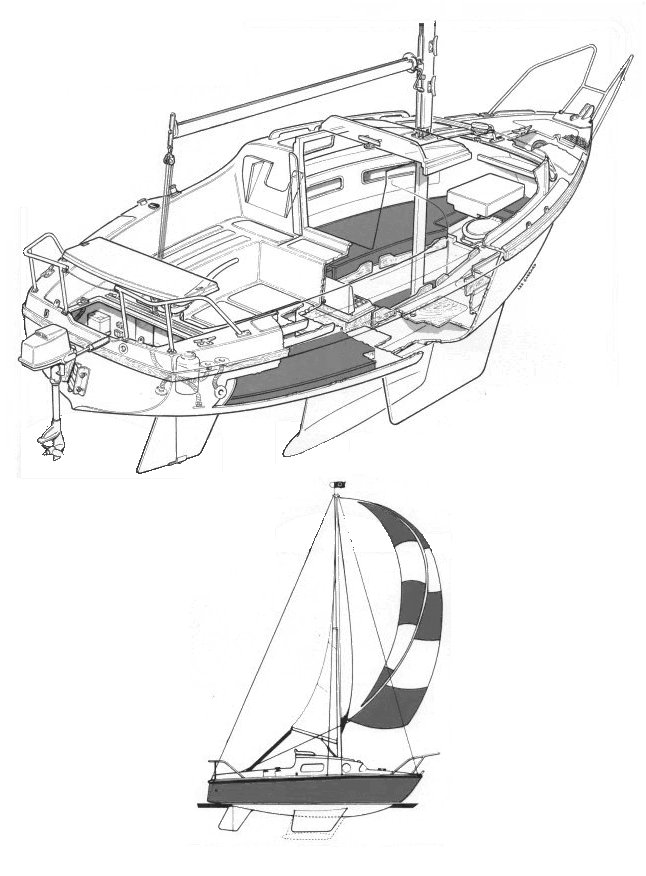 Sailboat Specifications
Hull Type:
Twin Keel
Rigging Type:
Masthead Sloop
LOA:
16.99 ft / 5.18 m
LWL:
14.01 ft / 4.27 m
Beam:
6.99 ft / 2.13 m
S.A. (reported):
148.00 ft2 / 13.75 m2
Draft (max):
2.13 ft / 0.65 m
Displacement:
1,477 lb / 670 kg
Ballast:
550 lb / 249 kg
S.A./Disp.:
18.30
Bal./Disp.:
37.24
Disp./Len.:
239.78
Construction:
FG
Ballast Type:
Iron
First Built:
1966
Last Built:
1996
# Built:
3400
Builder:
Cobramold Ltd. (UK)
Designer:
Arhur C. Howard
Capsize Screening Formula:
2.46
Notes
The 17 was the the first and the most popular model from this builder.A fin keel version was also available with a draft of 3.17'/.97m.Thanks L-17 owner John Mac-, for providing corrections and a copy of the original manufacturers brochure. Thanks to LEISURE 17 owner 'Bergamot' for providing the following commentary concerning the number built:"I have read differing references to how many L17s were produced in total. It was certainly in the thousands. Some say approximately 3,000 and others say it may be as many as 4,500. Unfortunately the builders suffered a catastrophic fire and a lot of records were lost. Latterly they were also built elsewhere in Europe so nobody really knows. There are many in the Scandinavian area with a strong following."