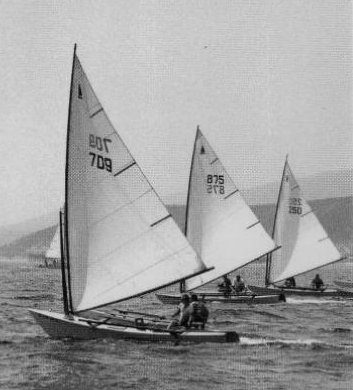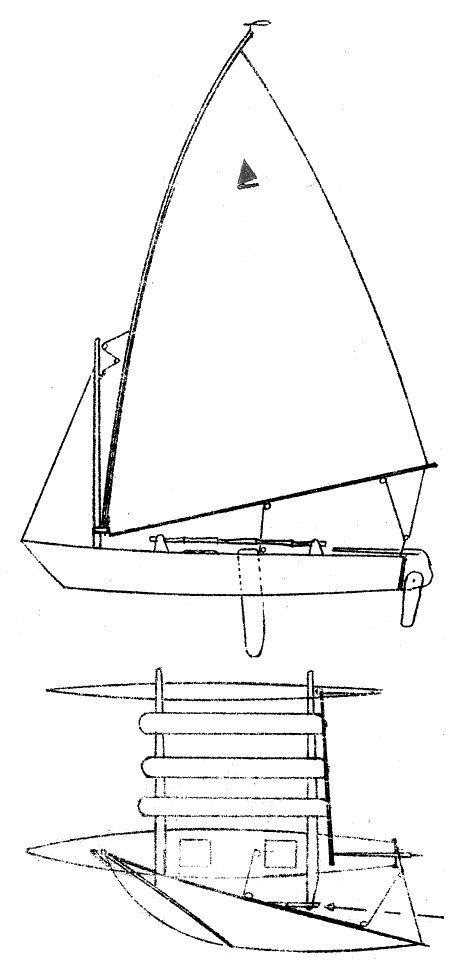 Sailboat Specifications
Hull Type:
Rigging Type:
Lateen
LOA:
18.00 ft / 5.49 m
LWL:
S.A. (reported):
192.00 ft2 / 17.84 m2
Beam:
11.67 ft / 3.56 m
Draft (max):
Draft (min):
Displacement:
250 lb / 113 kg
Ballast:
S.A./Disp.:
77.48
Bal./Disp.:
Disp./Len.:
Construction:
Plywood
Ballast Type:
First Built:
1952
Last Built:
# Built:
Sailboat Calculations
Sailboat Links
Notes
It is said the MALIBU OUTRIGGER was the very beginning of the American west coast 'beach cat' phenomenon. PROA/outrigger with single daggerboard on main hull, which could be launched off the beach in moderate surf conditions. The first boats were built by members of Malibu Yacht Club. (at this time, by no means, a 'yachtie' establishment). From plans intended for amateur (plywood) construction. A general write up appeared in a 1959 issue of 'Popular Mechanics' and shown in the 1964 hit film 'Endless Summer'. There probably never was a 'professional' builder. It is thought that at least 1000 boats were completed to this basic design, though very few are seen today.