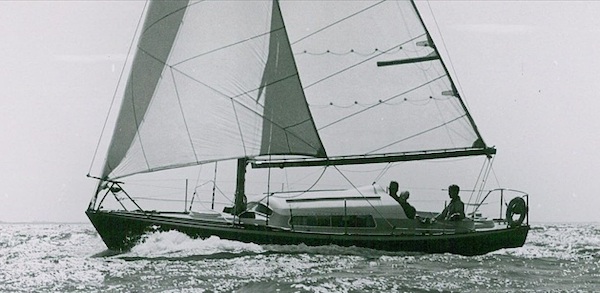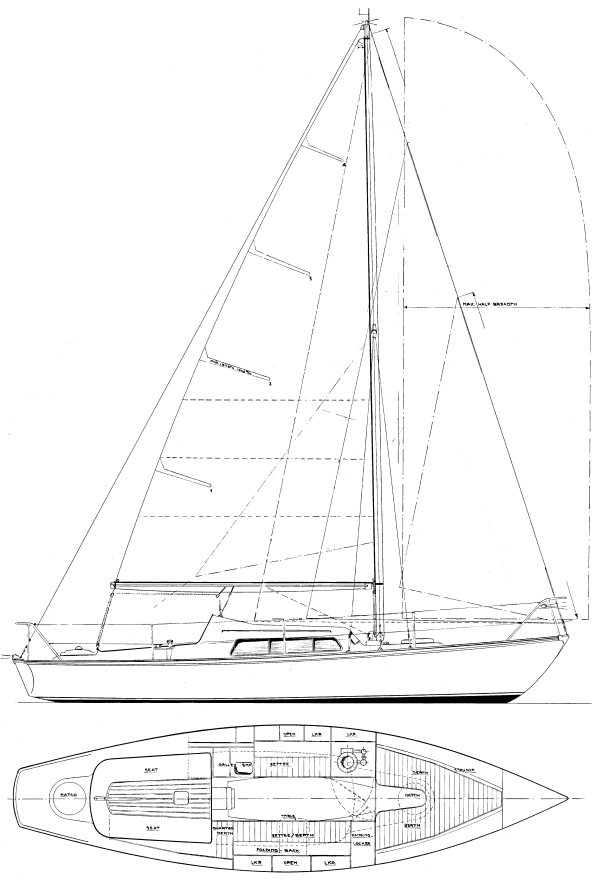 Sailboat Specifications
Hull Type:
Fin w/spade rudder
Rigging Type:
Masthead Sloop
LOA:
29.85 ft / 9.10 m
LWL:
24.01 ft / 7.32 m
Beam:
7.87 ft / 2.40 m
S.A. (reported):
446.70 ft2 / 41.50 m2
Draft (max):
4.59 ft / 1.40 m
Displacement:
7,275 lb / 3,300 kg
S.A./Disp.:
19.10
Disp./Len.:
234.64
First Built:
1959
# Built:
650
Builder:
E. G. van de Stadt (NED)
Designer:
E. G. van de Stadt
Capsize Screening Formula:
1.63

Notes
VDS #055. The PIONIER (9) is said to be the first series-built fiberglass cruising yacht built in Europe. A prototype was built of wood that became the 'plug' and the first boat was finished in the summer of 1959, just in time to participate in the Flevo Race of that year. E. G. van de Stadt sailed the race himself and finished first in class.The PIONIER 9 was also built in the UK, molded by Tyler Boat Co, and finished by Southern Ocean Shipyard.Some other hulls were built by Polyboot Netherlands and finished by Esslinger & Abt, Laupheim, Germany. Esslinger & Abt declared insolvency in 1985.Thanks to 'Gerard' and Jan Derks for supplying information.Thanks also to 'Christopher' for supplying information on the German built boats.