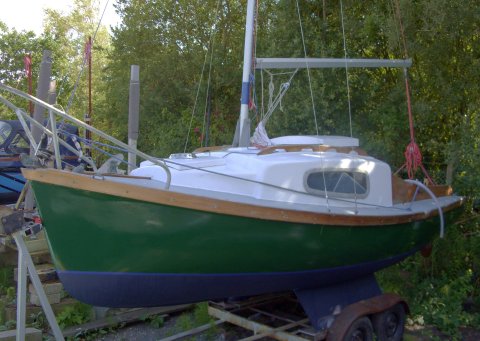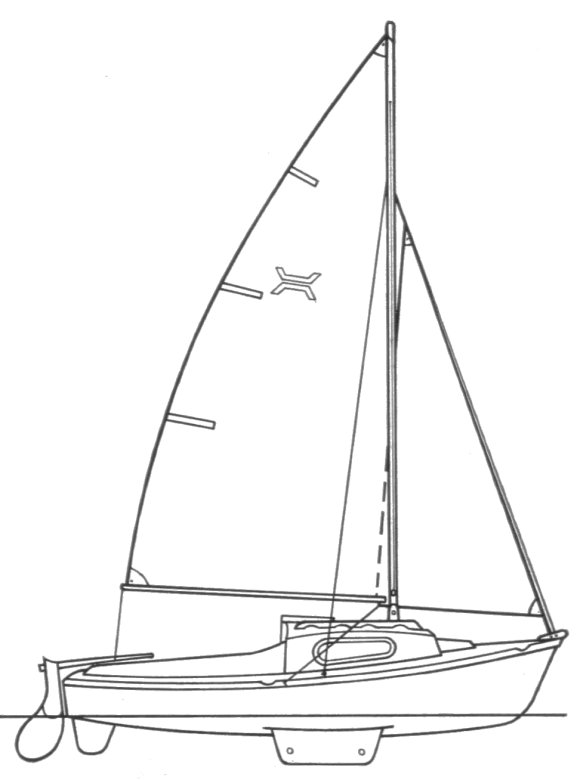 Sailboat Specifications
Hull Type:
Twin Keel
Rigging Type:
Fractional Sloop
LOA:
17.50 ft / 5.33 m
LWL:
16.00 ft / 4.88 m
Beam:
6.50 ft / 1.98 m
S.A. (reported):
125.00 ft2 / 11.61 m2
Draft (max):
1.67 ft / 0.51 m
Draft (min):
Displacement:
800 lb / 363 kg
Ballast:
S.A./Disp.:
23.25
Bal./Disp.:
Disp./Len.:
87.19
Construction:
FG
Ballast Type:
First Built:
1965
Last Built:
# Built:
Builder:
Newbridge Yachts Ltd. / Leisurecraft (UK)
Capsize Screening Formula:
2.80
Sailboat Links
Notes
Thanks to TOPAZ owner "Lee from Canada' for providing pictures and information on this rare model.His comments are as follows: "There are two designs slightly different than one another. The earlier design (attached picture) includes a small forward hatch, plus a 3-stay rigging. The Sailboatdata page (originally) lists these boats' manufacture starting in 1970. However, the article I attached shows they have been around since at least 1965. The Sailboatdata Topaz picture is the later design and includes a larger forward hatch area, a top-load lazarette, and a 6-stay rigging."
Latest Topics
No Topics Found.