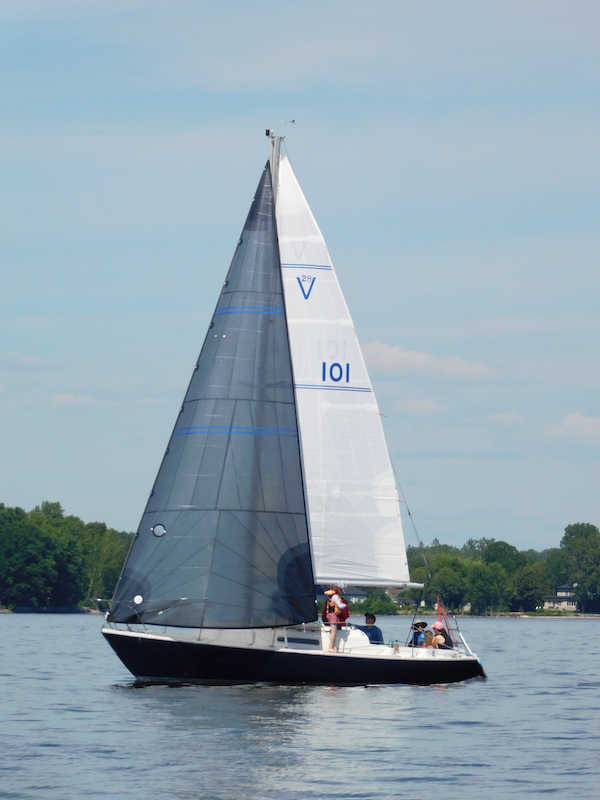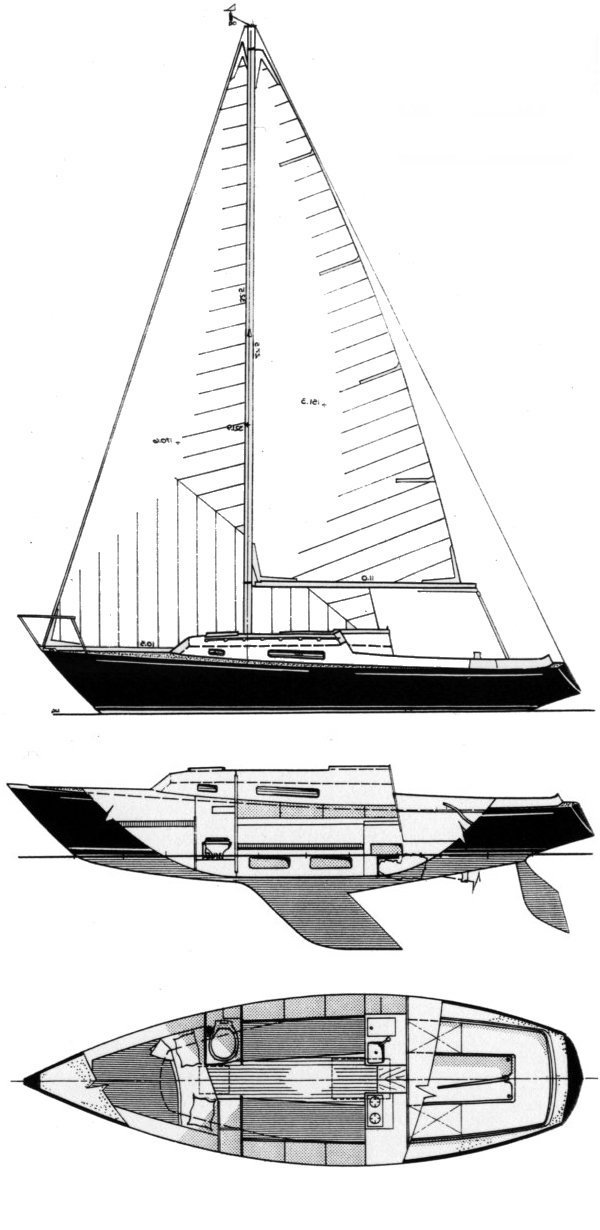 Sailboat Specifications
Hull Type:
Fin w/spade rudder
Rigging Type:
Masthead Sloop
Beam:
2.55 m
S.A. (reported):
29.45 m2
Displacement:
2,166 kg
Ballast:
1,021 kg
S.A./Disp.:
17.94
Bal./Disp.:
47.12
Disp./Len.:
200.20
First Built:
1968
Last Built:
1983
# Built:
147
Builder:
Ontario Yachts (CAN)
Designer:
Cuthbertson & Cassian
Capsize Screening Formula:
1.99
S.A. Fore:
15.75 m2
S.A. Main:
13.70 m2
S.A. Total (100% Fore + Main Triangles)
29.45 m2
S.A./Disp. (calc.):
17.94
Est. Forestay Len.:
10.35 m
Sailboat Links
Notes
This was the first of the C&C-designed Viking series built by Ontario Yachts.The VIKING 28 was also built by Anesty Yachts in England and renamed the TRAPPER 28/400. 70 were built along with a number of other C&C designs including the C&C 27, called the TRAPPER 27, and the C&C 35. Although initially offered in kit form, many subsequent Vikings were professionally finished. A number of modifications to the design were made in 1974, and included the addition wider companionway with a pop-top hatch. The mast step area and vee-berth were altered to strengthen the hull. The VIKING 28 was available with either an outboard well, or a 7 hp Vire two-cycle gasoline inboard.Photo courtesy Adam Hunt.