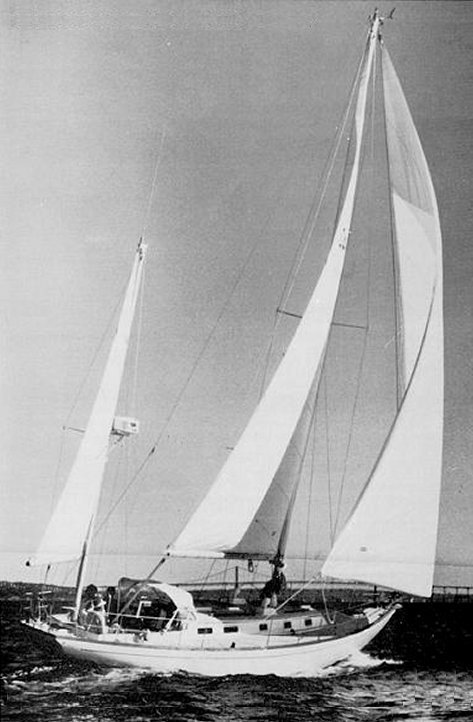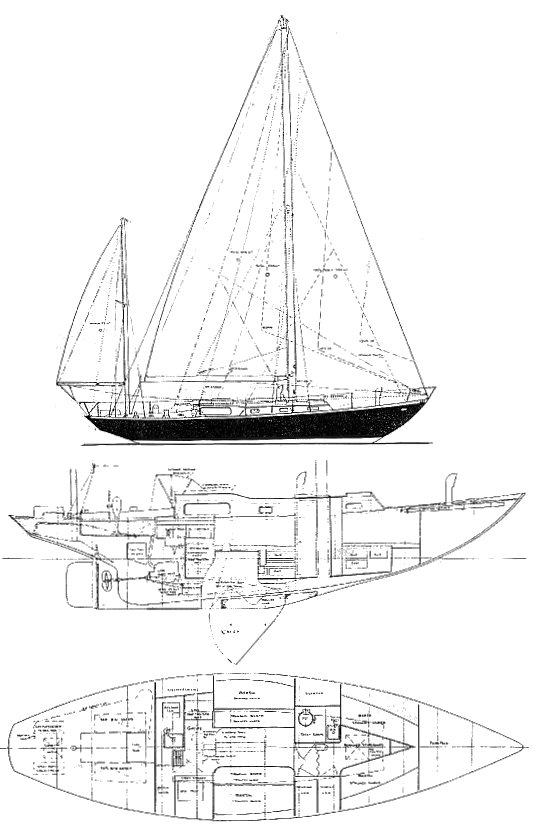 Sailboat Specifications
Hull Type:
Keel/Cbrd.
Rigging Type:
Masthead Yawl
LOA:
40.00 ft / 12.19 m
LWL:
27.50 ft / 8.38 m
Beam:
11.75 ft / 3.58 m
S.A. (reported):
650.00 ft2 / 60.39 m2
Draft (max):
8.42 ft / 2.57 m
Draft (min):
3.92 ft / 1.19 m
Displacement:
21,000 lb / 9,525 kg
Ballast:
5,000 lb / 2,268 kg
S.A./Disp.:
13.72
Bal./Disp.:
23.81
Disp./Len.:
450.79
Builder:
Beetle Boat Co./American Boat Building (USA)
Designer:
William Tripp Jr,
Capsize Screening Formula:
1.71
Notes
Based on VITESSE 40, in Holland. This was first design for fiberglass by Tripp and one of the earliest production fiberglass boats of this size anywhere Beetle Boat Co. built the first 26 boats.Later, the molds were aquired by Metalmast Marine. The version they built has a separate spade rudder and reverse transom. (Sometimes referred to as BLOCK ISLAND 40-2) and was built until 1978?. Re-introduced, on a limited basis, in the early 1980's with a hull similar to the original but with redesigned deck and coach roof.Thanks to Jerry Packer, owner of Hull No. 1 'Seal', for providing additional information.