SKI-BREEZE
Save to Favorites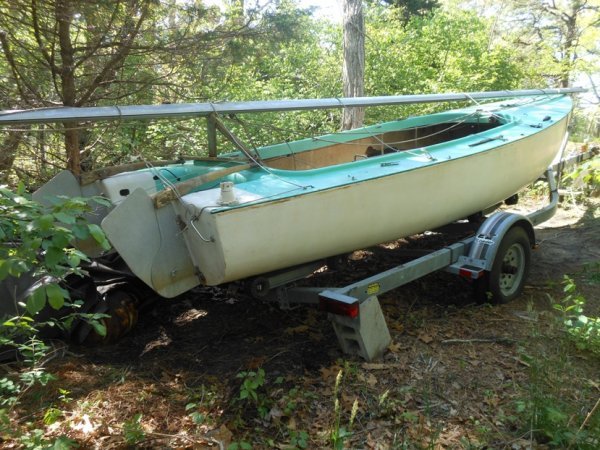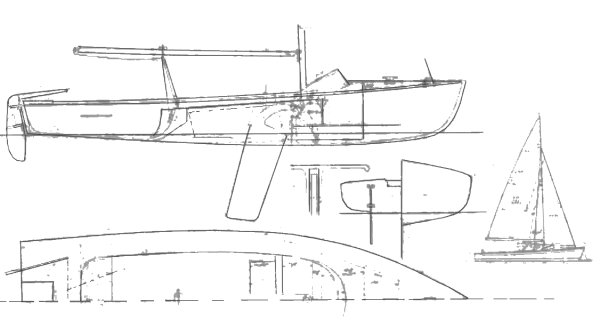 | | |
| --- | --- |
| Hull Type: | Centerboard Dinghy |
| Rigging Type: | Fractional Sloop |
| LOA: | 18.30 ft |
| S.A. (reported): | 161.00 ft² |
| Beam: | 5.90 ft |
| Displacement: | 750.00 lb |
| Max Draft: | 3.67 ft |
| Min Draft: | 1.00 ft |
| Construction: | FG |
| First Built: | 1957 |
| Last Built: | 1965 |
| # Built: | 100 |
| Builder: | Scandia Boatyard (SWE) |
| Designer: | Jac. M. Iversen/Gusta Erikson |
| | |
| --- | --- |
| S.A. / Displ.: | 31.26 |
| Capsize Screening Formula: | 2.60 |
Notes
Very early 'power/sail hybrid' from Sweden. The brainchild of Gusta Erikson.
One unique feature is the twin rudders with the outboard mount in between.
2 piece mast for ease of stowing.
(More information is being acquired)
This from Sara Erikson, daughter of the designer:
My father, Gusta (Gus) Erikson, designed and built the SkiBreeze, starting the production in 1957 and continuing until around 1965. The hulls were hand-made in our factory at Scandia Boatyard, Uddevalla, Sweden, and probably among the first fiberglass hulls to be built in Sweden. We had one of the first boats in this series and tested it for sailing, motoring and waterskiing - my father's ambition was to have it multi-functional, but I always felt it was at it's best under sail. We used to win sailing races all the time with it thanks to it's ability to plane and because we could raise the centerboard and get through shallow passages where other boats couldn't go.

According to Jay Mixter a number were orinally imported to the US (100?).
Drawings available at the Swedish Maritime Museum (Jac. Iversen Collection).