OFFSHORE 31 (CHEOY LEE)
Save to Favorites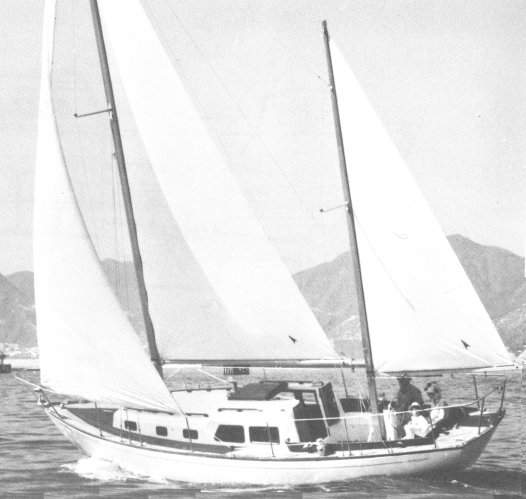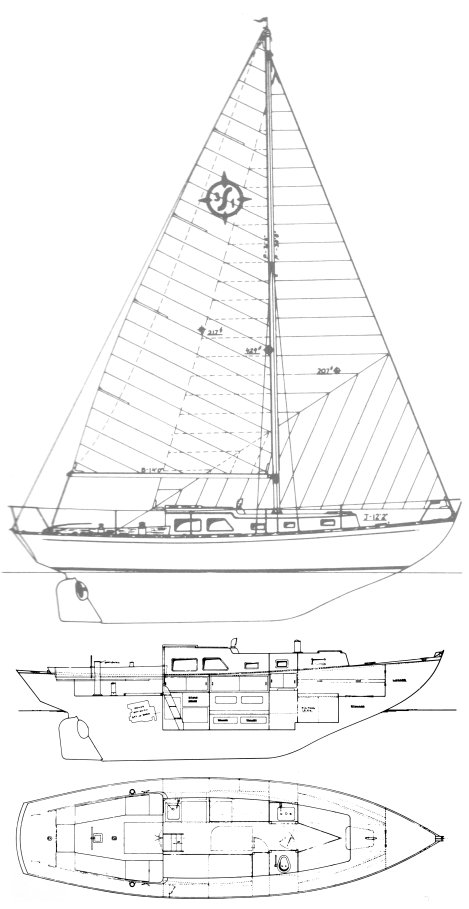 | | |
| --- | --- |
| Hull Type: | Long Keel |
| Rigging Type: | Masthead Sloop |
| LOA: | 31.00 ft / 9.45 m |
| LWL: | 23.33 ft / 7.11 m |
| S.A. (reported): | 403.00 ft² / 37.44 m² |
| Beam: | 8.75 ft / 2.67 m |
| Displacement: | 10,700.00 lb / 4,853 kg |
| Ballast: | 3,800.00 lb / 1,724 kg |
| Max Draft: | 3.67 ft / 1.12 m |
| Construction: | FG |
| Ballast Type: | Iron |
| First Built: | 1968 |
| # Built: | 150 |
| Builder: | Cheoy Lee Shipyard Ltd.(HK) |
| Designer: | Herreshoff/Cheoy Lee Shipyard |
| | |
| --- | --- |
| S.A. / Displ.: | 13.32 |
| Bal. / Displ.: | 35.51 |
| Disp: / Len: | 376.18 |
| Comfort Ratio: | 35.88 |
| Capsize Screening Formula: | 1.59 |
| S#: | 1.03 |
| Hull Speed: | 6.47 kn |
| Pounds/Inch Immersion: | 729.41 pounds/inch |
Rig and Sail Particulars
HELP
| | |
| --- | --- |
| I: | 33.00 ft / 10.06 m |
| J: | 12.16 ft / 3.71 m |
| P: | 30.00 ft / 9.14 m |
| E: | 13.50 ft / 4.11 m |
| S.A. Fore: | 200.64 ft² / 18.64 m² |
| S.A. Main: | 202.50 ft² / 18.81 m² |
| S.A. Total (100% Fore + Main Triangles): | 403.14 ft² / 37.45 m² |
| S.A./Displ. (calc.): | 13.33 |
| Est. Forestay Length: | 35.17 ft / 10.72 m |
Notes
It is thought that the OFFSHORE 31 is based on the BERMUDA 30 (in turn based on the HERRESOFF 28) with an extended counter and inboard rudder. Available as a sloop, sloop w/bowsprit or ketch.

Dimensions for ketch rig:
I: 31.50'/9.60m
J: 9.50'/2.90m
P: 27.50'/8.38m
E: 13.08'/ 3.99m
PY: 18.00'/5.49m
EY: 8.75'/2.67m
Tot. SA: 408.23 ft2/37.92m2

Dimensions for sloop w/bowsprit:
I: 33.00'/10.06m
J: 14.40'/4.39m
P: 30.00'/9.14m
E: 13.50'/4.11m
Tot. SA: 440.10 ft2/40.89m2
Dimensions (not rig) from orig. brochure. Dimensions and especially displacement reported by others vary.